Hello, my little ramblers!
(Or whatever you identify as while reading this... I ramble, so I hope my rambling can inspire you to rant and ramble! Join in the rambling with me!!!)
As many of you know, I tend to wear all black a lot... and when I'm not, I feel out of whack, want to change clothes at least 20 times a day and my friends and family are left confused.
SO, I'M HERE TODAY TO SHOW YOU HOW TO WEAR ALL BLACK LIKE A PRO!
Let's get right into this.
V IMPORTANT: Just because you're wearing all black does not mean that your wardrobe decision becomes any easier. Not all blacks are the same, not all shades of black go together, not all black fabrics look good together, you need to know which black item of clothing works best for the weather... ESPECIALLY WHEN IT'S HOT AS HELL OUTSIDE AND YOU'RE IN BLACK AND TRYING NOT TO DIE BUT KEEP YOUR AESTHETIC GAME STRONG. But have no fear, because I know all the tips and tricks and I'm ready to share.
*Cue "Paint It Black" by the Rolling Stones*

It's time for me to change your life. Get ready.
Imagine, you're waking up. What are you waking up in?
Personally, I just sleep in my underwear if I'm going to wear anything to bed at all...
AND YOU GUESSED IT. They're black!!
Put on a pair of black Calvin briefs and you'll be ready for anything, and look just like this guy doing everything you do. (Abs not included with purchase.)
Alright, time to put on some clothes.
So your day just started, you're at home lounging... Looking for an all black fit that can transition from comfy at home to workout gear or maybe even a cute athleisure look to run some errands. BOOM, the BLACK ATHLEISURE BASICS.
Right now, shorts are out of the question in Chicago. BUT, that doesn't mean you can't be comfy in black and stay warm. BEHOLD, a black tracksuit from Uniqlo. An essential.
OR... if the weather cooperates, throw on a hoodie, shorts, and slides. It's all black so you won't look like complete trash and will still look presentable because everything matches.
Athleisure not your thing?
Have no fear because basics come in black too!
Imagine... It's a warm summer day (I WISH) and you just need to run some errands or meet up with a friend somewhere that doesn't have restrictions on sleeveless tops... you're matching, you're breezy, AND YOU'RE DOING IT IN BLACK. Summer goals, am I right?
If that was too casual for you, but you're not ready to commit to black formal wear for your daytime look, how about a black jumpsuit? One piece. Super easy. AND SO VERSATILE.
Or if you're looking for something to wear out, little did you know... the black jumpsuit is a staple goth custodian leather daddy chic piece.
It's a nice little transitory piece before you break into the mesh and net later in the night!
But let's be real who's wearing mesh and net in Chicago right now. It's cold, it's rainy... and to put it simply... DISGUSTING FOR APRIL.
Have no fear because you'll be wearing basically nothing in no time.
Scouts honor.
TIME TO BREAK OUT THE PARKA.
Have no fear, your black parka will match everything and you can take it off once you get indoors.
And you have parka options. Length is everything. A short black parka can change your day, but... A MOM PARKA WILL CHANGE YOUR LIFE.
My trip to New York would not have been complete without my mom parka. I'm always cold, so this is an essential piece for me. Warmth, insane. And the amount of outfits it completes... unreal. Recess mom's are on to something. And it's the fact that there is nothing better than owning a long length parka.
Need to brighten up your casual black daytime look a tad? Try adding in some white or grey! The look will remain dark and polished but the pants add an element of interest. White's and greys are the easiest way to brighten up a black look without steering from your aesthetic.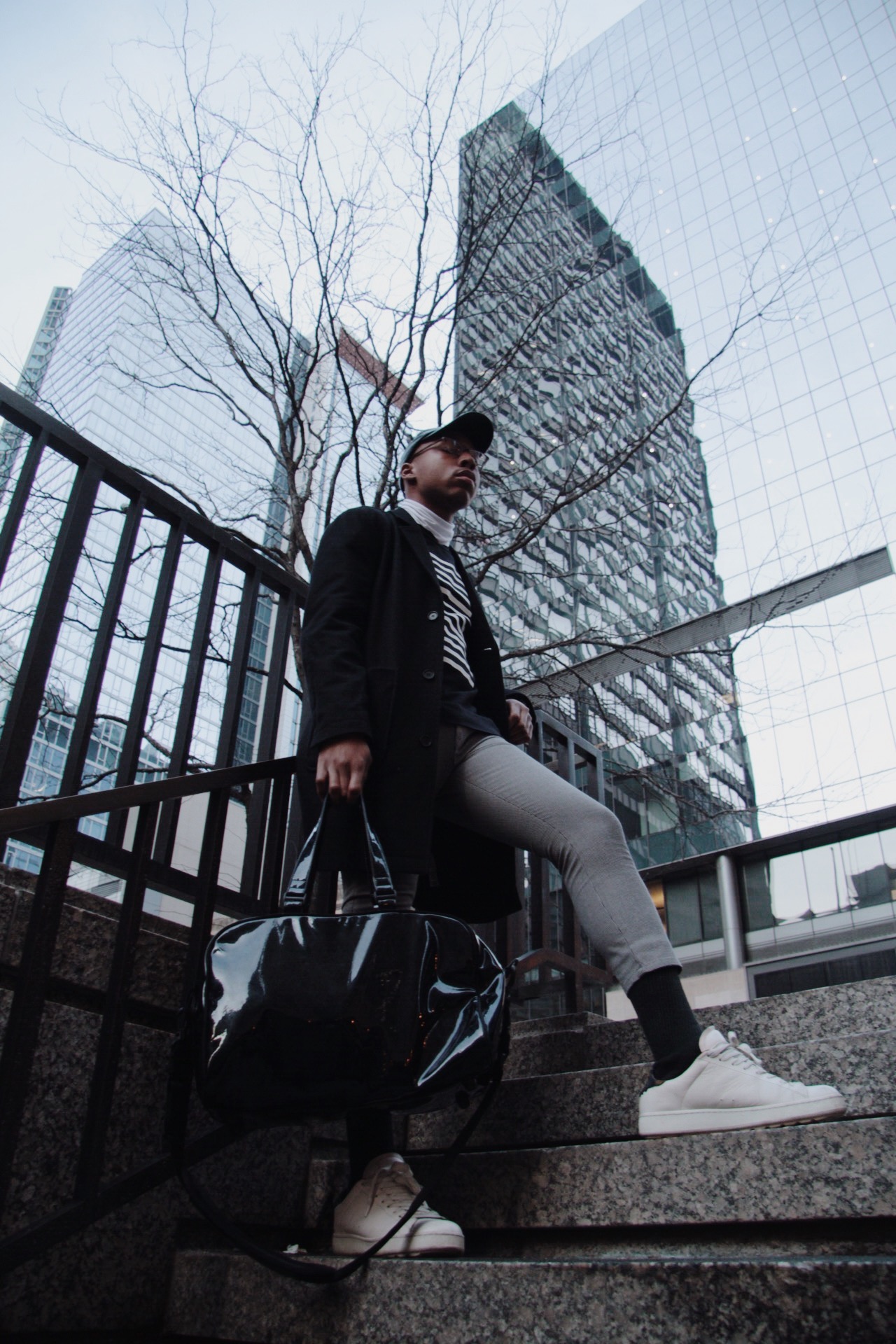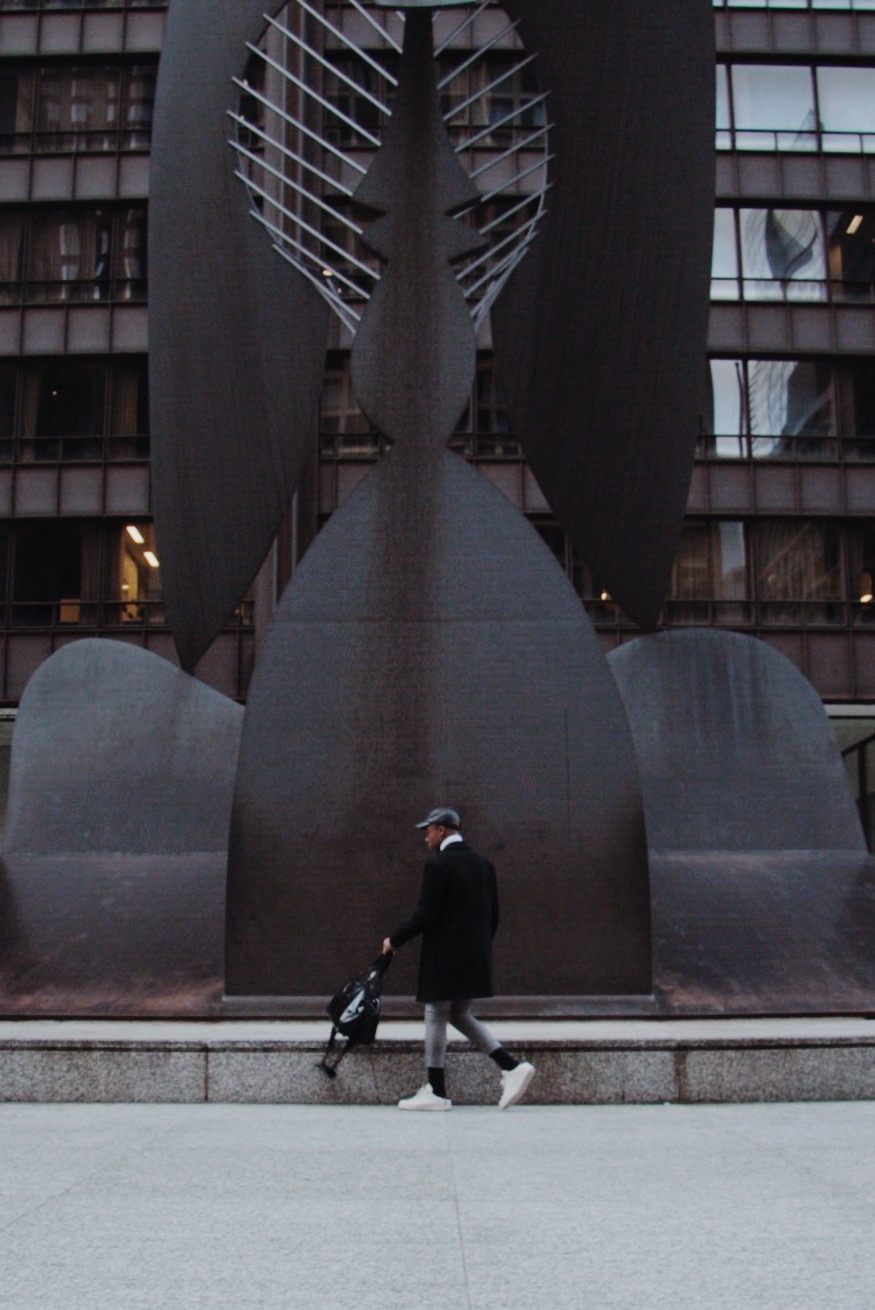 Approachable, light, happy, and all I did was add a little grey.
But, what about prints?
Just because you're rocking all black does not mean you can't incorporate prints into your wardrobe. Prints and texture help break you out of the "I'm wearing the same thing everyday" black outfit vibe.
Here are some of my favorite prints... and you guessed it, they come in black.
VERTICAL stripes. Emphasis on the word "vertical," because horizontal stripes can ruin your life.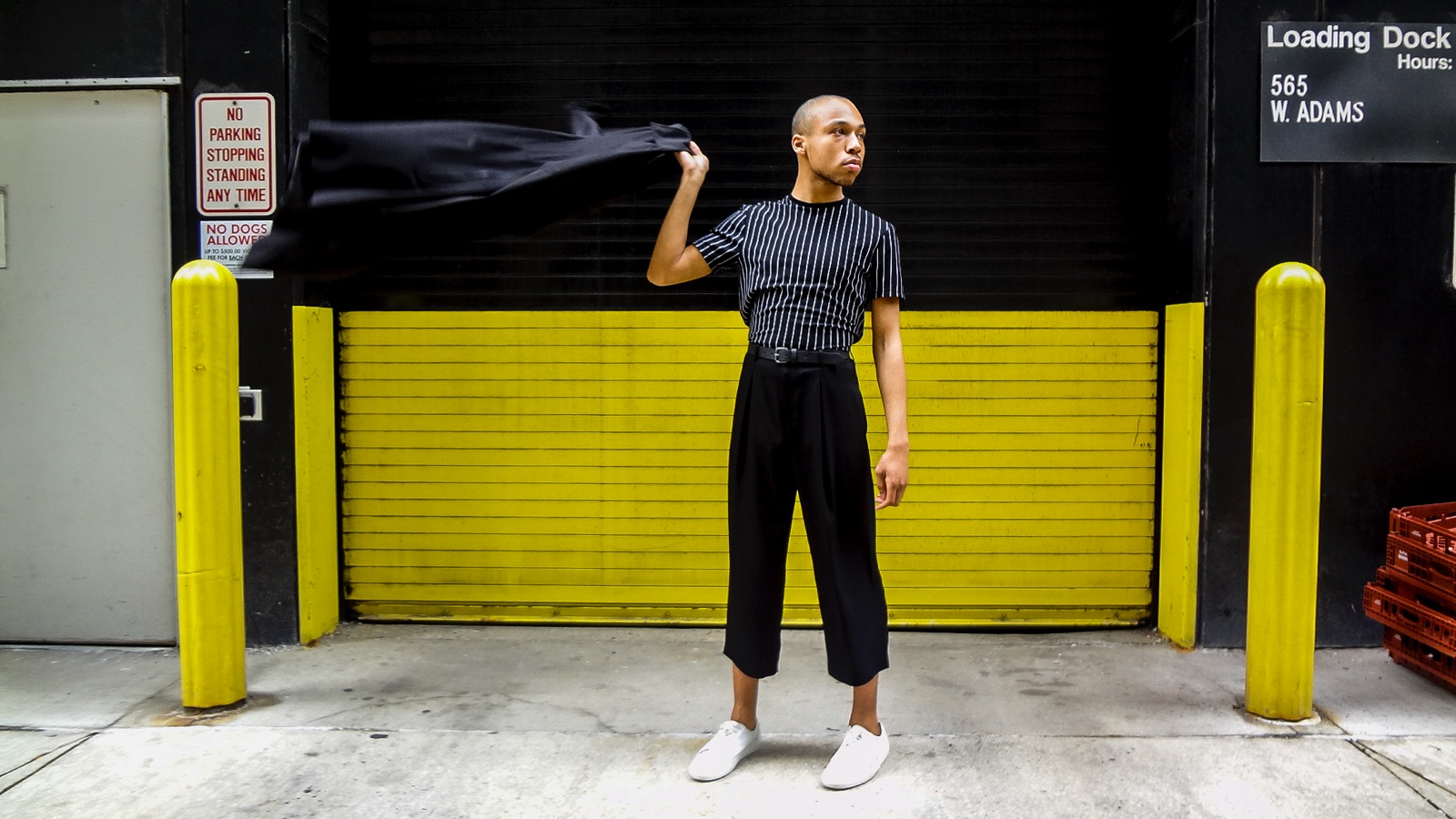 Florals. They're fun, and make life a little less serious, but they're in black so you still look serious and committed to the all black life.
Black flowers exist, right?
AND, let's not forget printed chinos!!!
The ultimate way to add a print to your look if you ask me!
Rainy day? Have no fear.
Wear your favorite raincoat over an all black outfit.
Looking to transition from day to night?
All black makes it super easy because you just have to deal with the criticism of looking like the grim reaper during the day but once the sun goes down you're ready!!!
Going bowling?
A black tracksuit that actually is a bomber and chinos is the perfect way to look good AND be comfortable with full mobility for your bowling swing.
(Or wherever else, doesn't have to be bowling!!)
Need a suit for your night out?
WELL, IT'S A GOOD THING A BLACK SUIT IS A MUST HAVE!
Too formal of a suit, but you need something formal for an event but want to push the boundaries a little? Take your shirt off!
Obviously, some places you're probably going to want to wear a shirt underneath a suit... but when it's a party setting and you're trying to stand out, ditch the shirt.
Costume party?
Black costumes are the way to go.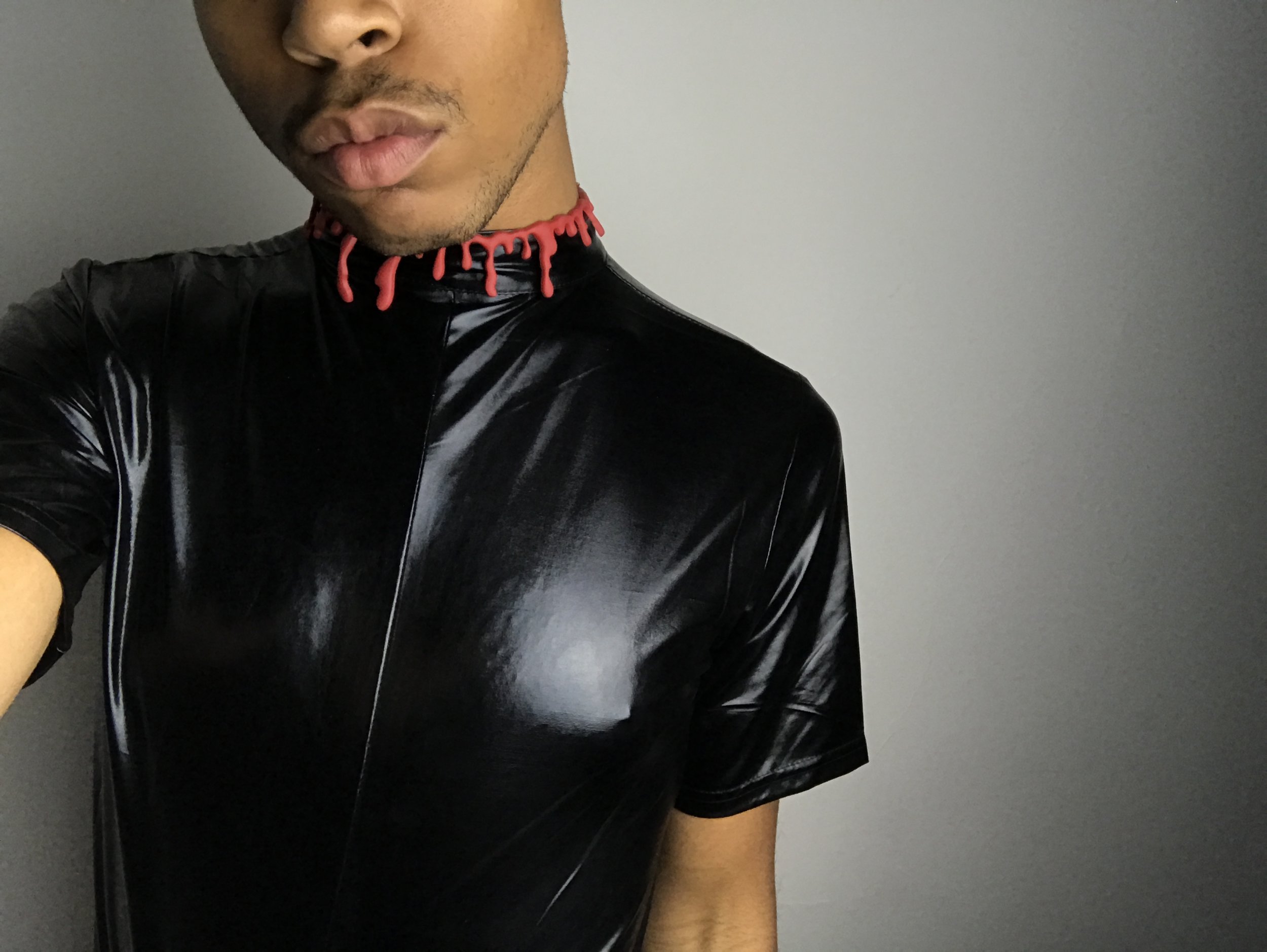 No matter where you're going there's something all black for you.
Follow these tips and you'll be walking out in all black in no time!